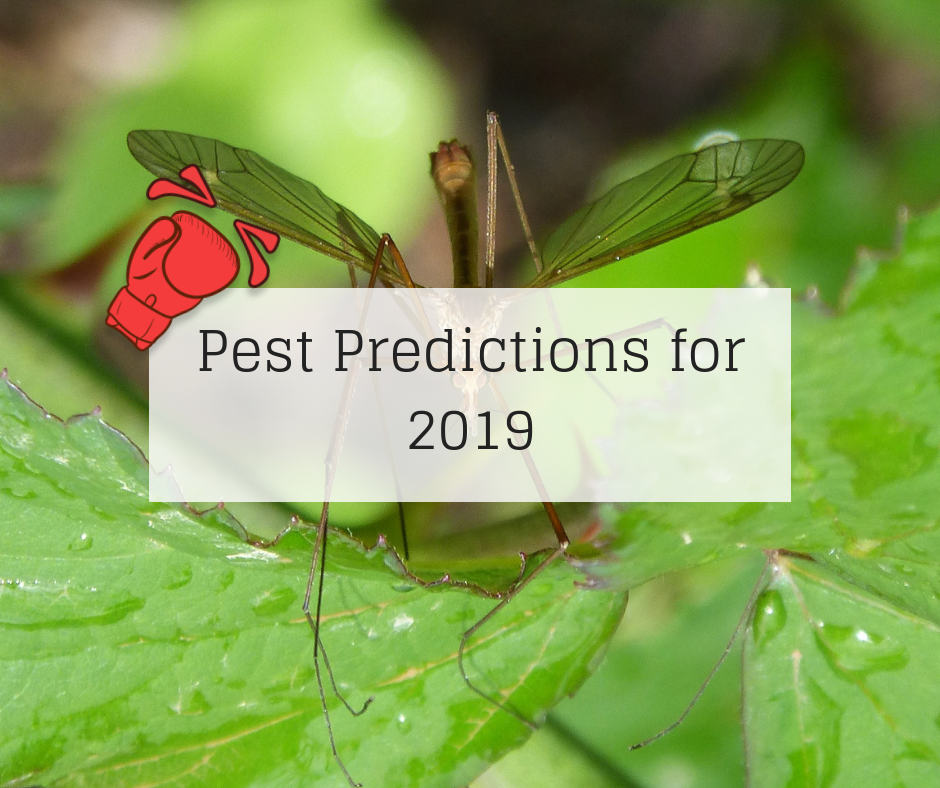 Pest Predictions for 2019
If you keep up with the Knockout News, you know that over the past year North America has experienced climate changes and the identification of new species. These factors could play a role in pest behavior in the coming months. Knockout technicians have come together to identify pest predictions for 2019.

Here's what you should know to keep your home and business pest free.
Mouse populations are on the rise. You're likely aware that rodents make their way indoors during the colder months in search of warmth and shelter. However over the past few years, rodents have been commonly found indoors year-round. The reason? It could be a result of warmer winters. People in the northeast rely on pest population reduction during the winter, but more mice are surviving these months, all the while reproducing. For this reason, routine pest evaluations are essential to keeping your home or business rodent free. Have your space inspected for entry points and develop a plan to maintain a rodent free environment.

Bed bugs are evolving and becoming an increasing threat. Bed bugs have developed a resistance to traditional extermination methods, making pest control more challenging and forcing pest management companies to adopt new strategies for bed bug elimination.

Mosquitos and ticks will be a continued cause for concern due to the debilitating diseases they are capable of transmitting. The Asian longhorned tick has been identified in several eastern seaboard states and is primarily a threat to livestock at this time. A warmer winter means that tropical insects are no longer restricted to the southern U.S. They have been gradually moving north and taking their diseases with them. Take serious precautions against mosquito and tick bites. Stock up on repellent and be sure to check for ticks after spending time outdoors.

With a new season upon us, it's important that home and business owners work with a professional pest management company to develop a plan for pest control over the coming months. To speak with a knowledgeable pest expert, contact Knockout Pest Control.