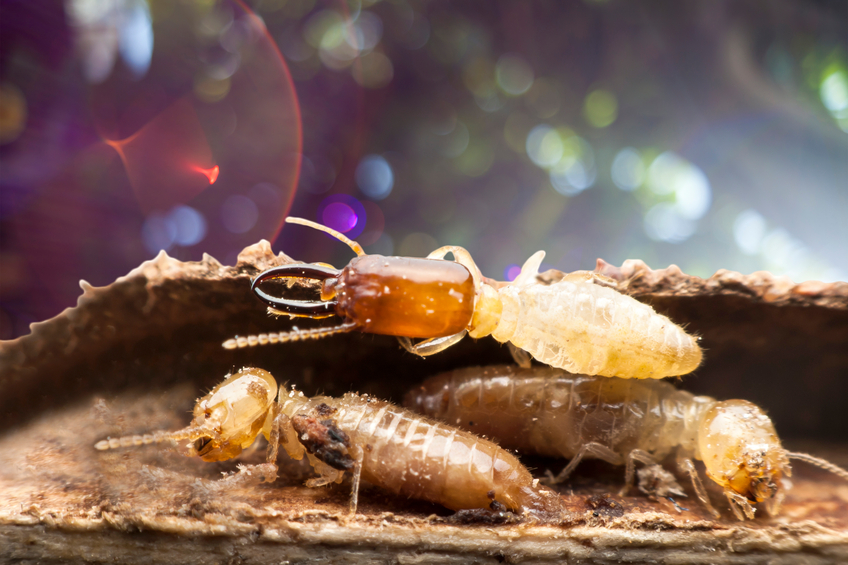 Termite Control services
At Knockout Pest Control, we understand the damage that termites can cause to your property. Our expert team is dedicated to providing you with the most effective and environmentally friendly termite control solutions available. We offer two highly effective termite treatment options: Sentricon and Trelona.
NEW CUSTOMERS: GET $100 OFF INSTALLATION
Two Leading Termite Treatments for Maximum Protection
At Knockout Pest Control, we understand that every property is unique and requires a tailored approach to termite control. That's why we offer both Sentricon and Trelona termite treatments, each with their distinct advantages.

Sentricon Termite Treatment
Sentricon is a trusted and proven termite control system that provides long-lasting protection against these destructive pests. Our certified technicians will install Sentricon stations around the perimeter of your property to create a protective barrier against termites.
Environmentally friendly: Sentricon uses a targeted baiting system that eliminates termites without harming the environment.
Proven effectiveness: Sentricon has been successfully used for over 20 years, protecting millions of homes and businesses worldwide.
Continuous monitoring: Our technicians will regularly inspect and maintain the Sentricon stations to ensure optimal protection against termites.
Minimal disruption: Sentricon stations are installed with minimal disturbance to your landscape and property.

Trelona Termite Treatment
Trelona is another advanced termite baiting system that offers a reliable and effective solution for termite infestations. Our professionals will strategically place Trelona bait stations around your property to intercept and eliminate termites before they can cause significant damage.
Innovative technology: Trelona uses a unique bait matrix that is highly attractive to termites, ensuring quick and effective elimination.
Long-lasting protection: Trelona bait stations provide ongoing protection against termite infestations, keeping your property safe and secure.
Environmentally friendly: Trelona is designed to have minimal impact on the environment, making it a responsible choice for termite control.
Expert monitoring: Our technicians will regularly check and maintain Trelona bait stations to ensure the highest level of protection for your property.
Knockout Pest Control Can Knock Out Your Termite Problem Fast
Don't let termites destroy your property. Knockout Pest Control is your local expert at knocking out termite infestations and inspecting structures for termite problems (we kill carpenter ants, too)–and we keep them down for the count. Every member of our team receives over 100 hours of classroom instruction and in-the-field training so you are guaranteed a knock out punch to your pest problem every time.. We serve all of Long Island, New York City, and Westchester and Rockland Counties.
Call 1-800-244-PEST or 1-800-244-7378. We respond like every pest problem is an emergency with fast, 24-hour service seven days a week.