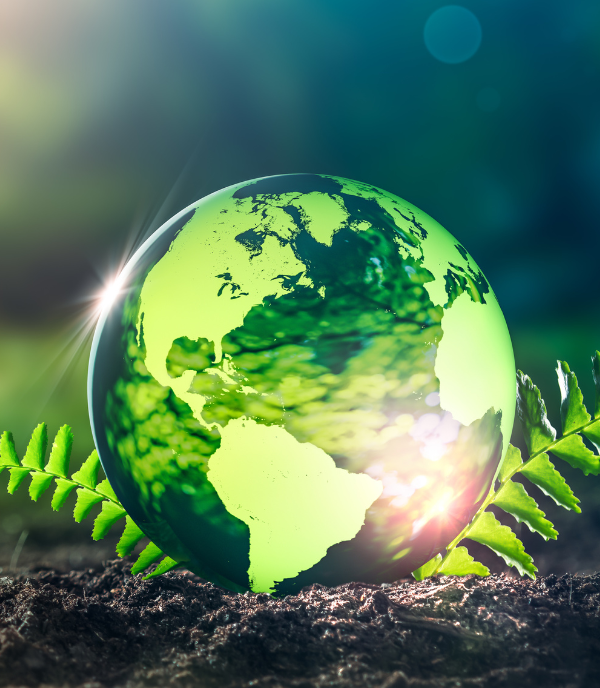 Green Pest Control
A Leader in green
Pest Management
You don't have to sacrifice quality of life for effective Green Pest Control. Green Pest Control, contrary to popular perception, is not more expensive; it actually saves you money. Green practices take extra thought, but not usually extra cash.
Better Green Pest Control for Better Results
Environmentally sustainable pest control can be more effective than traditional methods. At the heart of this approach is the concept of Integrated Pest Management, a strategic way of managing pests. Instead of broadcasting pesticides, experienced Green Pest Control practitioners base programs on a comprehensive understanding of pest life cycles, how they interact with the environment, and how they are related to other pests. A program of coordinated techniques, such as inspections and monitoring, environmental remediation to eliminate conditions that attract pests, and using a combination of targeted methods for trapping, disrupting life cycles and halting feeding and metabolism is put in place. The emphasis is on strategic control that focuses on results with minimal impact to the environment and the people in it.
What to Look for: Certification, Experience, and Innovation
Certification is a must when considering green pest control solutions. The National Pest Management Association is the recognized leader in third party verification of environmental practices. Knockout is one of just 135 companies out of 17,000 nationwide certified Quality GreenPro Green by the National Pest Management Association.
We have been applying green pest control techniques and strategies for over 15 years ago, before "going green" was a trend. As one of the first to use innovations such as Sentricon® to control termites when it was launched in 1995 and as one of the highest volume users of cutting edge bed bug remediation treatments, such as Cryonite®, we are in the vanguard of the green pest control movement. Our experience isn't measured just in years, but also in the number and variety of pest control situations we have addressed.
"Caring for the environment is not just a nice thing to do. We know it has a direct impact on employees," said Knockout Pest Control CEO Arthur Katz. "It is why we made the investment to meet the comprehensive and stringent environmental standards set by the National Pest Management Association to qualify for the QualityPro Green certification."
Our triple certifications include QualityPro and QualityPro Green, the most rigorous accreditation programs in our industry. Our standards include:
One of just 135 companies out of 17,000 certified as Quality GreenPro.
Employee screening, hiring practices, and comprehensive background and reference checks
Service vehicle and employee appearance requirements
Job safety and environmental stewardship obligations regarding pesticide handling and use
Integrity, accuracy and clarity in marketing, advertising and warranty conditions
Our comprehensive technician training in integrated pest management includes inspection, pest identification, establishment of threshold levels for pest activity, appropriate application of control and management measures, and effectiveness evaluation, with testing and certification to a standard in excess of New York licensing requirements.
Knockout Pest Control Can Knock Out Pest Problems and Insect Infestations
Knockout Pest Control is your local Green Pest Control expert at knocking out pests on Long Island and the New York Area–and we keep them down for the count. Every member of our team receives over 100 hours of classroom instruction and in-the-field training so you are guaranteed a knock out punch to your pest problem every time. We serve all of Long Island, New York City, and Westchester and Rockland Counties. Call 1-800-244-PEST or 1-800-244-7378 We respond like every pest problem is an emergency with fast, 24 hour service seven days a week.
Green Pest Control
With the environment in mind.
Green Pest Control Solutions Safe for Your Family & Business
Certified Technicians with Specialized Training in Commercial & Residential Pest Control
Affordable and Customized Targeted Treatments & Year-Round Pest Control Plans