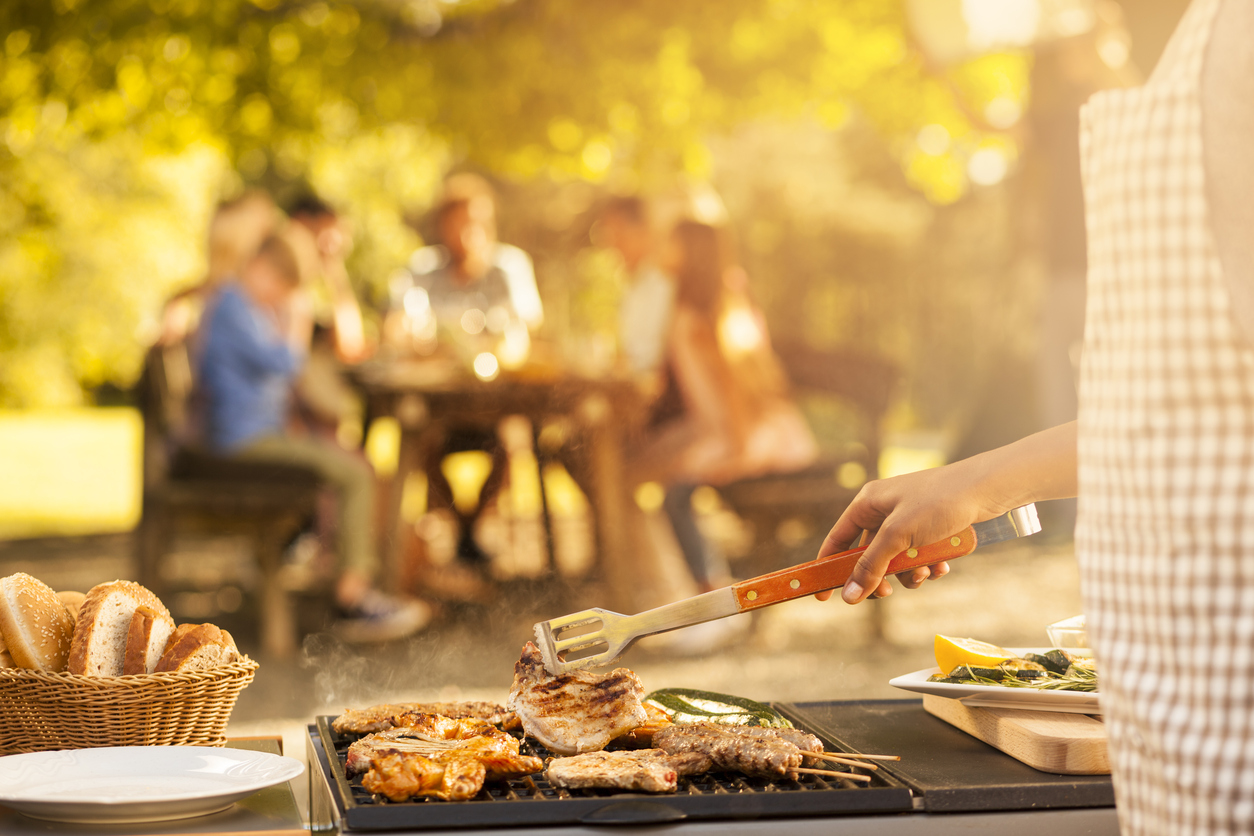 How to Keep Pests Away From Your Summer BBQ
One of the best things about summer — barbecues! One of the worst things about summer — pests! Unfortunately, these two will go hand in hand as the lure of eating barbecued food is eating it outside where all of the pests live. Luckily, there are ways you can prevent pests from ruining a good outdoor meal.
Take the Sting Out – At every barbecue, you'll see that one person running away in fear of a yellow jacket or wasp (it is quite amusing though). These stinging pests are attracted to scents, so try to avoid wearing any colognes and perfumes or cooking overly pungent smelling foods.
Clean Up Any Messes – Spills, dropped hotdogs, and missed napkin shots from garbage can basketball happen (KOBE!). Just make sure any spills are wiped clean, no food is left unattended, and all trash is placed in a secure garbage can. Otherwise, ants and flies will have a picnic of their own — with some of them eventually finding their way into your home.
Remove All Standing Water – Empty planters, birdbaths, open containers, kiddy pools, etc. can all collect rainwater. During the summer, this rainwater can act as a breeding ground for mosquitoes. Take the time to inspect your property and remove anything that could collect rainwater. Otherwise, you'll be scratching at your newfound mosquito bites for weeks on end.
Closed Home – Throughout the barbecue, people are going to be walking in and out of your home to use the bathroom, wash their hands, sit in the AC, etc. Advise all guest to keep the doors closed and to not hold them open for more than a second or two. Additionally, you want to make sure any screens on your doors and windows don't have any holes and to repair any that do.
Summer barbecues are meant to be enjoyed with good food and good people — not bad pests! When you need a pest infestation removed from your home or property, contact Knockout Pest Control. To learn more or to schedule an appointment, give us a call at (800) 244-7378.
Don't forget to follow us on Facebook, Twitter, and Google+!