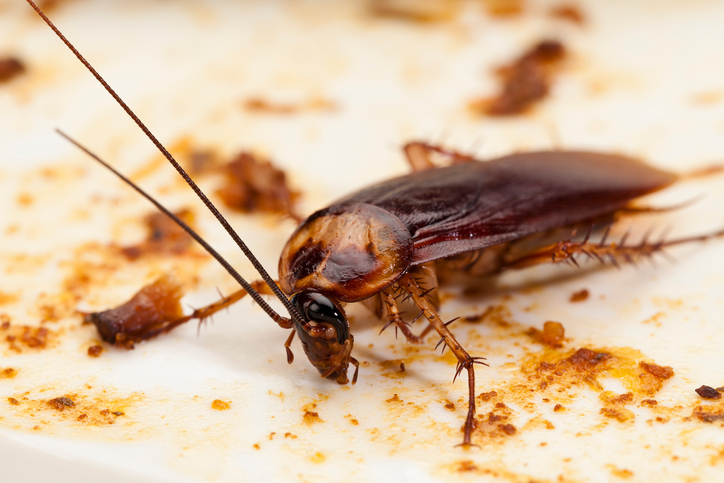 How Cockroaches Can Harm You
The natural reaction of someone who sees a cockroach is to scream and run away, which is completely understandable. While cockroaches may look harmless (even though they are creepy looking), they are actually quite dangerous. Unfortunately, even just the mere presence of a cockroach can cause harm to your health.
Allergies & Asthma
Not only can people with allergies be affected by cockroaches, but these pests can also cause allergies. Their bodies are covered with thousands of allergens that will more than likely cause an allergic reaction via skin rashes, sneezing, coughing, etc. For those who suffer from asthma, severe attacks can be experienced when cockroaches are present within the house or building.
Bites
Not all cockroaches will run after you with the intention of biting you. However, there are some cockroaches that will attempt to chomp at you. Some of these creepy crawlers will go after areas like fingernails, toes, and other parts of the body with soft skin. Even the smallest of nips can become a bite that causes an allergic reaction.
Contamination & Bacteria
Unfortunately, cockroaches will eat almost anything they come in contact with. Food, plants, glue, soap, upholstery, fecal matter — you name it, they eat it! After eating, cockroaches will regurgitate saliva that contains harmful bacterium such as Salmonella. Coming in contact with disease-causing bacteria will cause allergic reactions, while ingesting food that has been exposed to this bacteria will lead to food-poisoning and urinary tract infections.
Cockroaches can cause harm by touching you, the food you eat, the furniture you sit on, and the things you use. When you need a cockroach infestation removed from your home or business, contact Knockout Pest Control. To learn more, or to schedule an inspection, give us a call at (800) 244-7378.
Don't forget to follow us on Facebook, Twitter, and Google+!