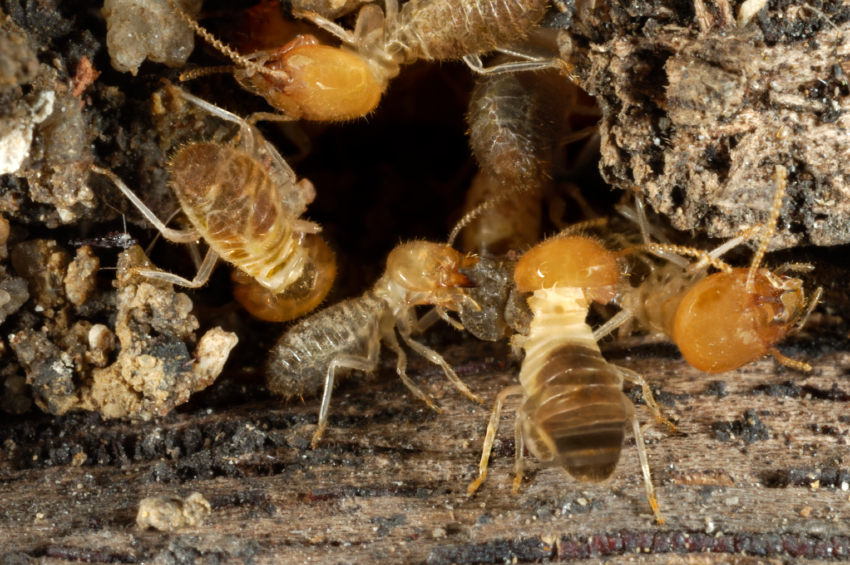 All About Termite Damage
The amount of damage that a colony of termites can inflict on your home is astounding.
This damage can add up to be thousands or even tens of thousands of dollars.
Whether you have termites or not, it's important to know everything you can about them and the damage they impose.
Do You Have Termite Damage?
If you walk around your property and through your home you might not see any rotting wood filled with termites. That's because termites will eat the wood from the inside out.
This is what makes them so dangerous because by the time you notice the infestation, a considerable amount of damage has already been done. Go to your home and knock on everything made out of wood and listen for a hollow sound.
Fixing Termite Damage
Just because you find some damage done by termites doesn't mean you can go ahead and start fixing it. All damage should be left until the infestation has been managed unless you need to fix support beams and important structural pieces.
Once a professional pest management expert has taken care of your termite problem, then you can start the rebuilding process.
Preventing a Termite Infestation
First things first, regular inspections should be done to make sure that your home is not infested with a colony of termites. Once a professional has finished their inspection, see what preventative plans they offer that you can install around your home.
The Sentricon System is a great way to kick out existing termites and prevent future colonies from settling.
—
Termite damage can not only put holes in your home, but also your wallet!
Whether you need termites removed from your home or you would like an inspection, contact the professionals at Knockout Pest Control. To learn more, or to schedule an inspection, give us a call at (800) 244-7378.
Don't forget to follow us on Facebook, Twitter, and Google+!