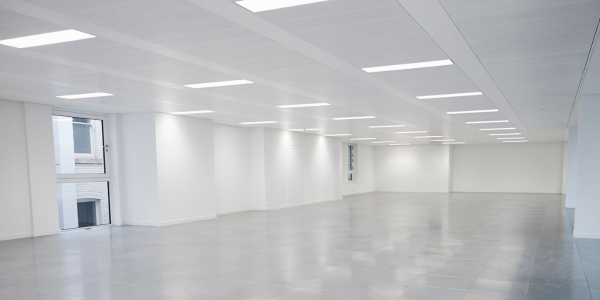 Preventing Pests in Vacant Commercial Spaces
If you own or manage vacant commercial real estate, you're aware of the costs involved. But there's another potential expense lurking in the shadows: pest infestations.
Commercial properties without regular human presence become susceptible to pest infestations. Cracks and crevices in the building's structure can provide entry points for unwanted visitors. Even the land surrounding the property can become a breeding ground for various pests. What's worse, one pest often leads to another, and another, and so on. If you leave pest issues unaddressed, additional pests, such as rodents, birds, and insects make their way inside, quickly damaging your property. Here are some key tips that will help you prevent pest infestations (and their aftermath) in your vacant commercial spaces.
The Ins and Outs of Integrated Pest Management (IPM) for Empty Spaces
To protect the value of your vacant commercial properties, an Integrated Pest Management (IPM) approach is essential. This approach involves three crucial steps:
1. Identify Pest-Conducive Conditions
The first step is recognizing the conditions that are conducive to pest infestations. An experienced pest control professional can perform a thorough inspection to identify these conditions.
2. Eliminate Entry Points and Attractants
Closing potential entry points, shelter, and removing sources of food and water are key to preventing pests from entering the property. This proactive approach minimizes the risk of infestations.
3. Apply Targeted Treatments
In the event of any pest activity, the IPM program calls for specific treatments tailored to the identified pest issue. These treatments address the problem at its source and prevent further damage.
Tips for Property Managers Maintaining Empty Space
Property managers responsible for vacant spaces can follow these guidelines to minimize the risk of infestations:
Inspect for Openings: Regularly check vacant properties for openings in foundations, doors, windows, and eaves. Weather, vandalism, and other factors can create new openings over time.
Inspect for Pest-Friendly Habitats: Pests are drawn to moisture and food sources. Clean the property inside and out, removing debris around foundations and addressing potential pest shelters.
Eliminate Pest Attractants: Features like potted plants, rock cover, mulch, and exterior lighting can attract pests. Consider replacing standard white light bulbs with amber ones, which are less attractive to flying insects and the spiders that feed on them.
Respond Quickly: If even the slightest sign of pest activity is detected, such as rats, mice, birds, or insects, immediate action is crucial. Delaying a response will only allow the problem to worsen and become more expensive to address.
Invest in Professional Help: Recognizing potential pest entry points and signs of infestations can be challenging without professional training and expertise. Attempting DIY pest control on commercial property can lead to legal issues and fines in New York, where such practices are prohibited. Professional pest control experts offer valuable local knowledge about infestation patterns, pest behavior, and biology.
Protect Your Commercial Investment
For property managers with vacant spaces on hand, the primary goal is to secure new tenants quickly. Pest-related damage can cause costly delays and even deter potential lessees. By making pest management an integral part of your vacant property maintenance plan, you safeguard your investment's value.
Remember that prevention is far more cost-effective than dealing with a full-blown infestation. Partner with a trusted pest control provider like Knockout Pest Control to implement comprehensive pest prevention strategies, protect your vacant spaces, and attract new occupants with confidence. Your investment's future depends on it. Don't let pests tarnish your hard-earned reputation; contact us today for a consultation with one of our experts. We'll work closely with you to develop a tailored pest control strategy that aligns with your business goals.