Prevent Spring Cricket Problems in the Fall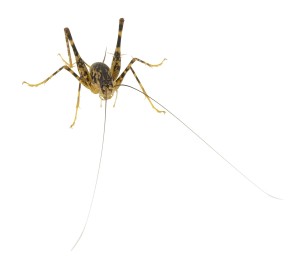 Fall is when you should worry about cricket infestations on Long Island, in New York City and around surrounding areas. They grow numerous in the summer, then, as the weather turns colder, large populations look for a dark, moist warm place to lay their eggs. If they can get into your home or business, they can quickly turn into a pest.
A single female cricket can lay upwards of 400 eggs. If those eggs are in your home, you'll have a problem on your hand come spring. They nest in tricky places, so getting rid of them is definitely not easy.
Depending on the species and the size of the infestation, crickets can damage clothing, fabric, drapes, wall paper, and other materials in your home. Their movements can damage fibers, and they can leave stains from fecal matter and vomit.
Learn more about crickets here
Knockout Pest Control is your local expert at knocking out all kinds of cricket problems–and we keep them down for the count. Every member of our team receives over 100 hours of classroom instruction and in-the-field training so you are guaranteed a knockout punch to your pest problem every time. We serve all of Long Island, New York City, and Westchester and Rockland Counties. Call 1-800-244-PEST or 1-800-244-7378 We respond like every pest problem is an emergency with fast, 24 hour service seven days a week. We don't have the big red boxing glove in our logo for nothing!