Knockout Pest Control Earns Angie's List Super Service Award 8th Year in a Row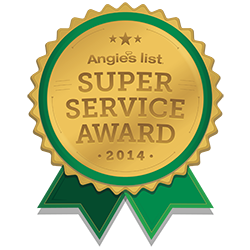 Knockout Pest Control continues its streak. For the eighth year in a row, we are honored to earn the Angie's List Super Service Award. Of the thousands of businesses on Angie's List, fewer than 5% merit this national honor–and fewer still are local companies.
The Angie's List Super Service award is bestowed on companies who earn consistently high customer reviews. Knockout Pest Control first received this honor in 2007.
"We thank our customers for the privilege of serving them," said Knockout CEO Arthur Katz. "We are gratified our customers think so highly of us that they have taken their time to share their experiences."
Knockout Pest Control invests in hiring superior staff and giving them superior training so that we can deliver on our promises every day with every customer on every call.