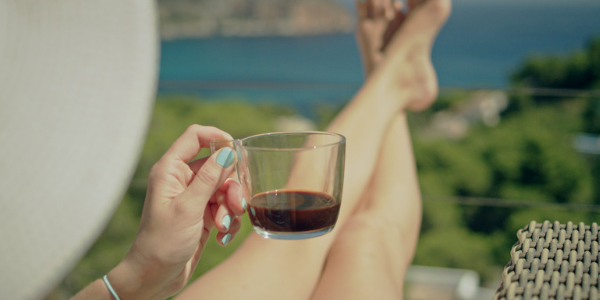 6 Summer Pest Control Tips You Need to Know
Summer is underway and to make the most of all this season's outdoor barbecues, days by the pool, and even just enjoying some good old fashioned indoor air conditioning, you'll want to make sure summer pests don't have the opportunity to ruin your fun!

Throughout the summer, pests like ants, cockroaches, termites, wasps, and rodents, just to name a few, are more active as they search for food, water, and cool, shady places to hide.

Here are 7 tips that will help you make the most of your summer…without any uninvited pests.
Tip #1: Maintain Your Yard
Your yard's landscaping plays a critical role in keeping summer pests at bay. The taller your grass, the less maintained your yard's bushes, and the more overgrown your yard becomes, the more attractive to pests, and the more likely you are to end up with them in your home.

To best prevent pests, starting with your lawn care routine, get in the habit of cutting your grass every couple of weeks (if not more frequently). Also make sure any bushes, branches, and trees are trimmed back away from your house, as they commonly host insects and other pests you aren't going to want to see in your home this summer!
Tip #2: Minimize Hiding Places
Decluttering the inside of your home is always a good year-round practice to have; it'll not only help you increase the overall organization of your house, but it'll also minimize potential hiding places for pests. Mice, in particular, will commonly hide in boxes of decorations that get stowed away in the attic or basement after the holidays each year, but many other common household pests are known to love a good hiding spot inside in the air conditioned house during the summer months, too.

Outdoors, keep in mind that pests may nest in or under any patio furniture or accessories you have in your yard, especially in materials such as wicker, which is commonly used for outdoor tables and chairs. It's also helpful to minimize any yard clutter such as kid's toys, kiddie pools, tires, and empty planters when not actively in use, as when standing water collects in them, this creates a prime breeding ground for mosquitoes.
Tip #3: Keep Your Kitchen Clean
Keeping a clean house, especially in the kitchen, is a year-round must for preventing common household pests.

Regularly sweep, vacuum, and mop to eliminate any crumbs on your floors that might be appealing to pests like ants and cockroaches.

Be sure, too, to wipe down your kitchen counters regularly (ideally daily) to ensure they're free of crumbs, oils, and spills that could become pest meals, and avoid leaving dirty dishes in the sink for any extended period of time.

You'll also want to store any leftovers in sealed, airtight containers, and be mindful of fruit that's getting a little too ripe on the counters; it's actually best to store fruits and veggies in the refrigerator if you have space!

Finally, be sure to take out your kitchen trash regularly. If something smells, don't let it hang around in the house; go ahead and take it out to a sealed outdoor garbage can.
Tip #4: Reduce Moisture
Year-round, pests require water to survive just like humans, especially this time of year when we could all use a little extra hydrating!

There are many areas of your home where moisture may be accumulating, and in turn, attracting moisture-loving pests like ants, roaches, and termites. For instance, when's the last time you did a thorough check of all your home's pipes and fixtures? It's a great idea to do a once-over periodically, just to make sure that there aren't any leaks or pooling water.

Ants and roaches are cause for concern on their own, however termites can be a far more expensive pest to deal with if moisture gets out of hand. The species of termites we see most often in New York, the subterranean termite, is drawn to damp wood. If water sources leak and/or pool long enough to get the wooden components of your home damp, it's a major attractor for termite activity which can lead to costly out-of-pocket home repairs; if you notice damp wood, contact Knockout Pest Control immediately for a professional inspection.
Tip #5: Check for Needed Home Repairs
On top of leaks, there are a number of other minor home repairs to check for; when identified and corrected, these repairs can drastically reduce the pest populations in your home.

Do a periodic check around your home and make note of any cracks or gaps along the foundation, which could serve as entry points for tiny pests. Be sure to also check (or have a professional) check along your roofline to make sure everything is secure, and look for any window screens and/or weatherstripping that have become damaged or need replacing.
Tip #6: Maintain a Pest Control Service Year-Round
The most effective method against summer pests is ongoing pest protection from Knockout Pest Control. To prevent ants, roaches, rodents, stinging insects, and more before they become a problem this summer, give us a call and we'll knock 'em out—1-800-244-PEST.