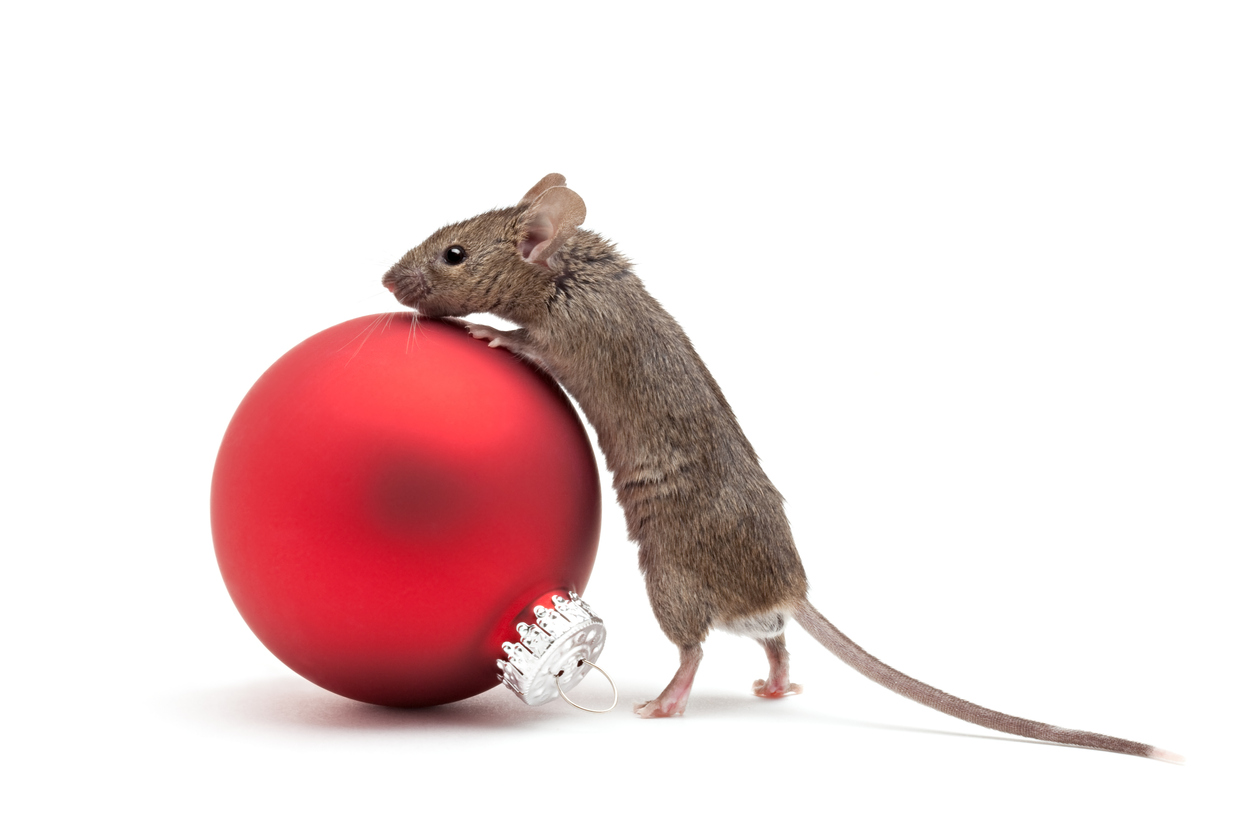 The holiday season brings plenty of new guests to your home — long-distance family members, new and old friends, and hopefully, if you've been good, a certain jolly St. Nick. But there are a few houseguests you don't want to see this holiday season — namely, mice, ants, and other pests.
In order to have a pest-free holiday season, make sure you take a few measures to keep your home safe.
Inspect Your Decorations
Your holiday decorations have likely been sitting in your basement or attic for the past 11 months, so there's no telling what else may come out of those boxes.
When you first take your decorations out of storage, check the boxes to ensure they're fully intact — some nibbled corners could be a sign that mice have been calling the boxes home. You should also open all decorations outside in case any creepy crawlies come wandering out.
Careful with Food Decorations
You may love stringing together popcorn garlands each year, but to a mouse or ant, that's an open invitation to snack-time. You're better off avoiding using any food products in your decorating. If you have other holiday items that involve food or foliage — dried corn or potpourri, for example, — you should store it in an airtight container so you don't attract pests.
Check Your Tree
If you're a big fan of having a real Christmas tree, make sure you carefully inspect it before bringing it inside. Pests can easily call that tree home before it's cut down, and if you're not careful, you could be bringing them inside without even knowing it. Inspect your tree from top to bottom before setting it up in your home to ensure a pest-free holiday season.
If you do find yourself with pests around the holidays, don't panic! Call your local pest control agent to get your home pest-free and ready to welcome your (wanted) holiday guests!